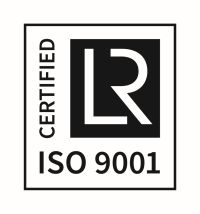 We can proudly announce that we now comply with the new ISO 9001: 2015 standards. The audit was carried out by Loyds and with this we make the next step in our quality process.
ISO 9001: 2015 is the international standard for quality management systems. Based on this standard, the most important business processes are mapped and checked. It is checked whether these processes are correctly set up and executed properly, or whether improvement is needed. This increases the quality and reliability of the organization and the products.
Obtaining the ISO 9001:2015 certificate is an important step, but it certainly does not mean the end of the process. All processes will be constantly monitored through internal and external audits. This is how Germefa B.V. constantly improve itself to further increase the quality of products and services as well as customer satisfaction.
You can view the new certificate here.